Open Concept Designs is a full service, residential design company. Weaving together our client's ideas, dreams, and the uniqueness of their property, we will take the time understand you and your goals. We bring together these components to design a plan that meets your needs. We look forward to working with you to create a beautiful living environment which embraces your family's lifestyle through inspiration and imagination.
MISSION STATEMENT:
We strive to provide our clients with creative designs by gaining their trust and exceeding their expectations. We create a team effort based on open communication and collaboration.
OUR DESIGN APPROACH – We understand that a New Home or Renovation Project comes with a mix of emotions, excitement, and anxiety. Often, it is an overwhelming process. Many clients don't understand all of the hidden pitfalls in a remodel of an older home, or design restraints in the construction of a new home. We will help you assess problems that you might not foresee. Open Concept Designs cultivates the power of design through talent, experience, expertise and innovation. Through our process and partnership with you, the client, we partake in a creative, enjoyable experience that results in a unique, well thought out design for your new home or renovation.
New Homes – Full Service design from Concept to full set of Architectural Plans
Renovation/Additions – Let us redesign your current space or create an open concept plan from a simple addition, all the way to a complete multi-generational home.
Aging in Place – We are Certified Aging in Place Specialist. New ADA friendly or compliant bathroom plans can be designed for your Golden years, or a senior loved one.
Kitchen/Bath – Get that dream kitchen!
Do you have an outdated Kitchen and the current layout does not fit your family lifestyle?
Open Concept Designs can totally redesign your kitchen, living space, and create that Kitchen that you always dreamed of.
ADU – Accessory Dwelling Unit, They are great for additional retirement income.
We can design one that fits your property parameters and meets all DPP requirements.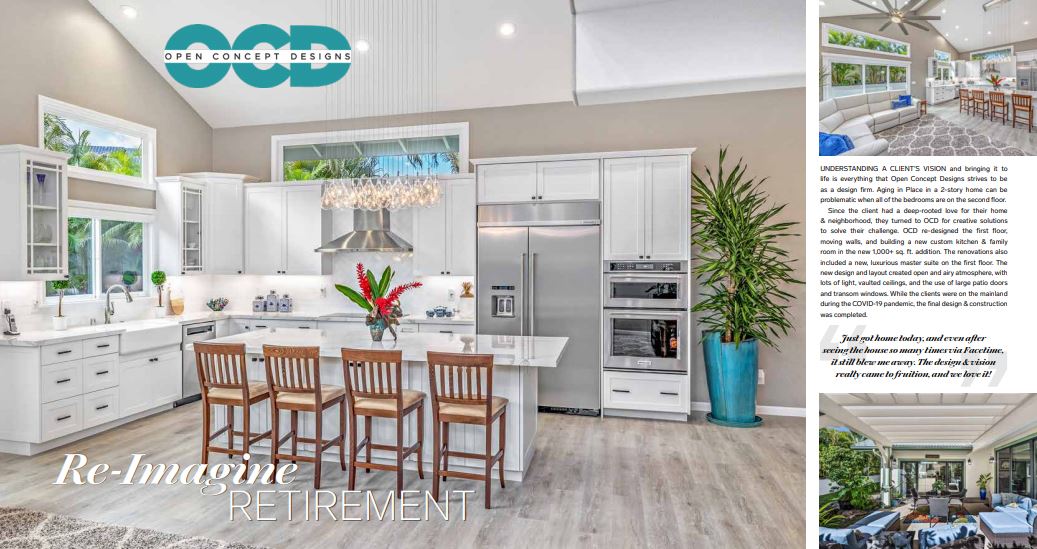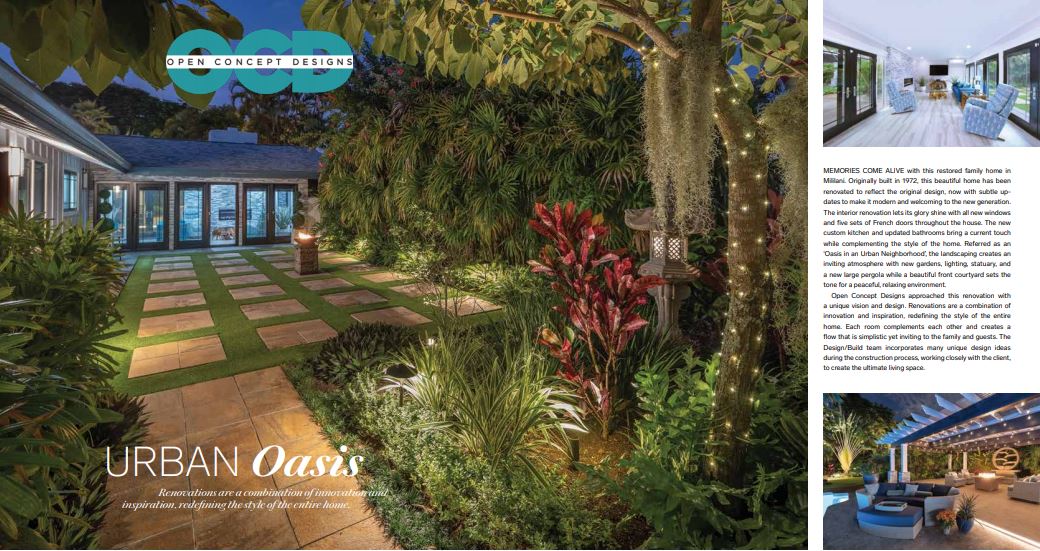 Recently Completed Project Video
Re-Imagine Your Home Video